T-Pro are delighted to confirm that we have been included in the newly released NHS SBS Digital Dictation, Speech Recognition and Outsourced Transcription Framework.
Our place on this framework will allow NHS Trusts and other healthcare organisations to directly access T-Pro's suite of software and secure healthcare solutions. As the UK's leading and most innovative supplier of speech technology, clinic management and document workflow solutions, T-Pro will offer NHS trusts the ability to introduce true transformational change in outpatients as well as across other care settings.
About T-Pro
T-Pro makes easy to use, cloud based, healthcare technology applications that help trusts stay ahead of their workload, document care and share that data with patients, providers, local records, national systems and more. These secure healthcare solutions include:
T-Pro eClinic Manager
With the T-Pro eClinic Manager you'll have all the information and tools you need to manage and deliver patient care. It can be used as a standalone system or linked to your primary Patient Administration System, enabling you to schedule and deliver both physical and telehealth clinics, communicate with patients, document encounters in real-time and analyse attendance and compliance data from the very first encounter through to discharge.
T-Pro Dictate
The T-Pro Dictate workflow platform delivers state of the art documentation workflows with powerful automation that unburden clinicians and clerical staff every step of the way. With T-Pro Dictate, you can create, review, edit and approve documents in clinic, in the community, at the point of care or wherever is convenient. It also enables you to dictate patient correspondence and notes across any platform or device from web to mobile applications and use powerful templates and AI tools to automate document creation triggered by scheduled encounters, orders or simply filed against a patient.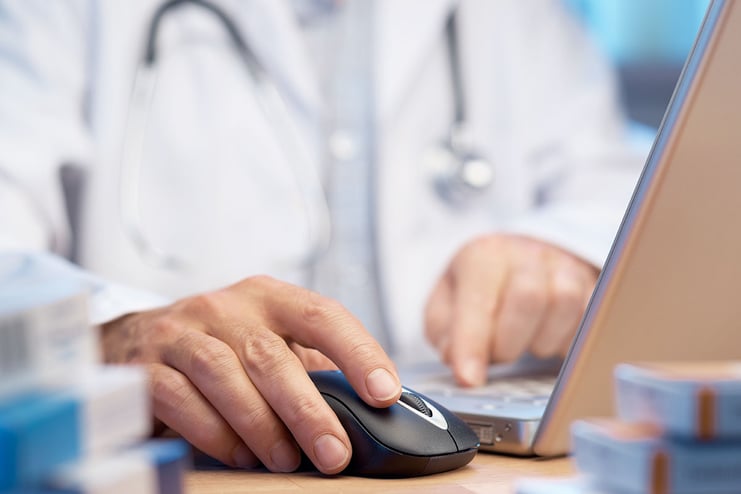 T-Pro Speech
T-Pro Speech is our state of the art healthcare speech and language technology. Speech is woven into the fabric of the entire T-Pro ecosystem to seamlessly deliver incredible productivity enhancements for all users. Whether it is via real-time dictation, built into your transcription workflow or is used to speech-enable your EMR, T-Pro Speech will save time, money and improve user satisfaction across your organisation.
T-Pro Transcription
Our best of breed, technology-enabled transcription service seamlessly augments your in-house team. Whether it is reducing backlogs, lowering costs or re purposing your clerical staff to more important patient centered tasks, the T-Pro production team gives you flexibility and helps you to drive efficiencies across all healthcare settings. And now, thanks to the T-Pro Comms Hub, you can electronically share this information faster and more efficiently with any third party provider or system giving them a secure window into your T-Pro records and access to data you need them to see.
The NHS SBS Digital Dictation, Speech Recognition and Outsourced Transcription Framework award continues to acknowledge T-Pro's leading position amongst digital dictation, speech recognition and outsourced transcription suppliers. For more information about our secure healthcare solutions or to discover how T-Pro can transform your healthcare organisation, contact our team today to find out more.