Background
Beaumont Hospital is a large academic teaching hospital, employing 3,000 staff and providing emergency and acute care services across 54 medical specialties to a local community of some 290,000 people.
The hospital has an average of 198,000 outpatient attendances per year. Up to 2016, all OPD dictations were recorded using a mix of dictation methods including analogue tapes, standalone devices, and other digital dictation solutions, which was then transcribed by a typist onto a Word document. The technology was antiquated and the business processes surrounding it equally so. The lack of visibility created significant challenges in ensuring appropriate turnaround times for the dictations and also in managing typing demand/capacity and workflow within the secretarial team. There was also a need to integrate the system with the hospital's PAS system.
Solution
The T-Pro Dictate system is a customised, integrated digital dictation and clinical correspondence solution designed to provide doctors, medical secretaries and managers with an intuitive, easy to use interface enabling them to easily create, track, transcribe and manage workloads centrally; as well as allowing them to leverage additional options such as speech recognition, outsourced transcription services or smartphone-based dictation.
T-Pro handles all the stages in the hospital's documentation process - from creation to distribution, and every step in between. The system is a central platform for managing dictation, staff productivity, turnaround processes, and report distribution - all while helping hospitals manage quality assurance and meet compliance.
Using a USB microphone, telephone or smartphone, clinicians dictate directly from a pre-generated clinic list, meaning each dictation is automatically and correctly tagged per patient.

The sound file is then routed securely to one or more designated secretaries, T-Pro's outsourced transcription team or server-side speech recognition.

Integration with PAS allows for patient demographic information to automatically populate templates, ensuring document accuracy, and accelerating the transcription process.

On completion of the editing stage, the work is submitted back to the clinician who can rapidly check and electronically sign/approve documents via web or mobile.

The final step then includes some intelligent routing and interfacing with the hospital PAS and subsequent electronic transmission of letters to the patients GP via Healthlink.

Real-time and historic reports and metrics provide management with a comprehensive overview of documentation workflow, work levels, costs, and adherence to SLA's.

Mr Mohsen Javadpour, Consultant Neurosurgeon: "With T-Pro's dictation app, I can manage dictations while on the move, prioritise urgent letters, all while using my preferred mobile device.
Benefits
Beaumont is benefiting from a highly flexible clinical documentation workflow solution, one that has proven to boost staff productivity, improve turnaround and deliver cost savings.
T-Pro's dedicated project team were at hand to offer support with a single point of access and ensure that all users were seamlessly migrated to T-Pro, without interruption to existing work practices.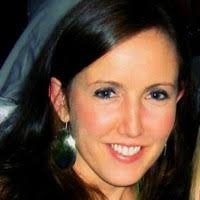 Ciara Ni Fhlathartaigh, Business Manager, added: "The great part about working with T-Pro was that throughout the roll-out, they acted as an extension of our team and have continued the same level of support since the system has been installed".
Clinicians are now able to manage dictations, prioritise their work, and access and report on patient information, all while using their preferred mobile devices. Within one year of operation, the time spent on transcription tasks reduced dramatically. The number of letters that secretaries are able to process per month has doubled and significant improvements in turnaround time have been felt across departments.
With T-Pro's cloud-based SaaS licensing option for industry-leading digital dictation, documentation and speech recognition workflow management, there were no servers to buy, install, maintain or upgrade. The hospital has been able to reduce IT resource needs, automatically stays up-to-date on the latest software version, and gives clinicians the ability to work anywhere, anytime.
Ultimately, T-Pro has delivered significant cost savings for the hospital. Not only has there been a reduction in outsourcing, agency and overtime costs, Brian O'Neill, Head of Development revealed: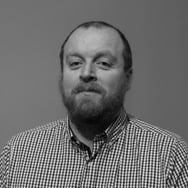 "T-Pro's integration with Healthlink will allow us to save over €162,000 a year by sending Outpatient letters electronically to the patients GP, whilst supporting the hospital's paperless agenda."
To learn more about how T-Pro can benefit your organisation, please get in touch.