The healthcare sector is facing a major dilemma. While today's medical and patient care options are constantly improving, the associated cost explosion is placing healthcare organisations under an increasing financial burden.
However, there are many ways to lower your operational costs, for example, by reducing your overhead costs, raising patient satisfaction levels and through the effective use of technology. In this post, we're going to focus on that last point and examine how your organisation can use technology to reduce its bottom line.
#1 Get rid of legacy tech
Legacy systems are a thorn in the side of a healthy IT infrastructure. Not only are they expensive to maintain, many legacy systems present a huge liability when it comes to your organisational security, compliance and connectivity.
Firstly, from a security perspective, legacy systems leave you vulnerable to a range of threats. For starters, your legacy tech will no longer receive any security updates. This leaves your enterprise open to a range of cyber security threats and, as a result, you'll be running unsupported systems at your own risk. During the WannaCry ransomware attack of 2017, for example, 98 percent of affected businesses were using an outdated version of their operating system.
There are also a range of compliance standards that today's medical operations technologies need to adhere to, including HIPAA and GDPR, that your legacy systems may no longer comply with. If you fail to comply, you could face major fines and other repercussions for your business.
Secondly, your legacy systems are prone to failure, often thanks to fragile point-to-point connections and other end-of-life hardware, making system downtime simply unavoidable.
As your systems continue to age, these expenses will continue to mount up, and may quickly become insurmountable for those businesses trying to keep their budgets under control.
But you do not need to undertake a complete hardware overhaul to help you reduce costs. Even the simplest upgrade can help you achieve substantial cost savings. For example, simply replacing your Dictaphones with a digital solution could not only help your organisation streamline its operations, but also save money.
At T-Pro, we recently worked with the Galway Clinic, where we developed a next-generation app to allow clinicians to record dictations, access and report on patient appointments, and review and manage documents through a smart device.
Following our involvement, the Galway Clinic was awarded HIMSS level 6, making it the first hospital in Ireland to achieve this.
Thanks to our app, the Galway Clinic also realised a vast range of value-added benefits. For example, the patient journey was streamlined, resulting in massive time savings and a clear audit trail also became available; robust standardisation reduced the clinical risk thanks to the availability of more reliable and accurate information; security and data protection was improved; and captured data can now be recorded and analysed to provide valuable insights and to forecast future healthcare requirements.
#2 Introduce automation
Automation has revolutionised the healthcare industry. It provides a cost-effective solution to help organisations optimise their day-to-day operations, completing many of the mundane and repetitive tasks that many human workers are faced with.
Automation of these routine tasks can also cut the amount of paperwork that healthcare organisations have to deal with, reducing staffing costs, waste levels and increasing your overall operational efficiency.
However, today's automation technologies are capable of far more, helping to improve the consistency of patient care, enhance the exchange of information, effectively analyse data, and better monitor patients.
For example, our T-Pro Dictation solution comes with a range of automated solutions, including speech recognition and integrated patient data, which you can integrate with your HIS, RIS, PACS, PAS and EPR systems. You can also pre-populate your existing templates with patient information.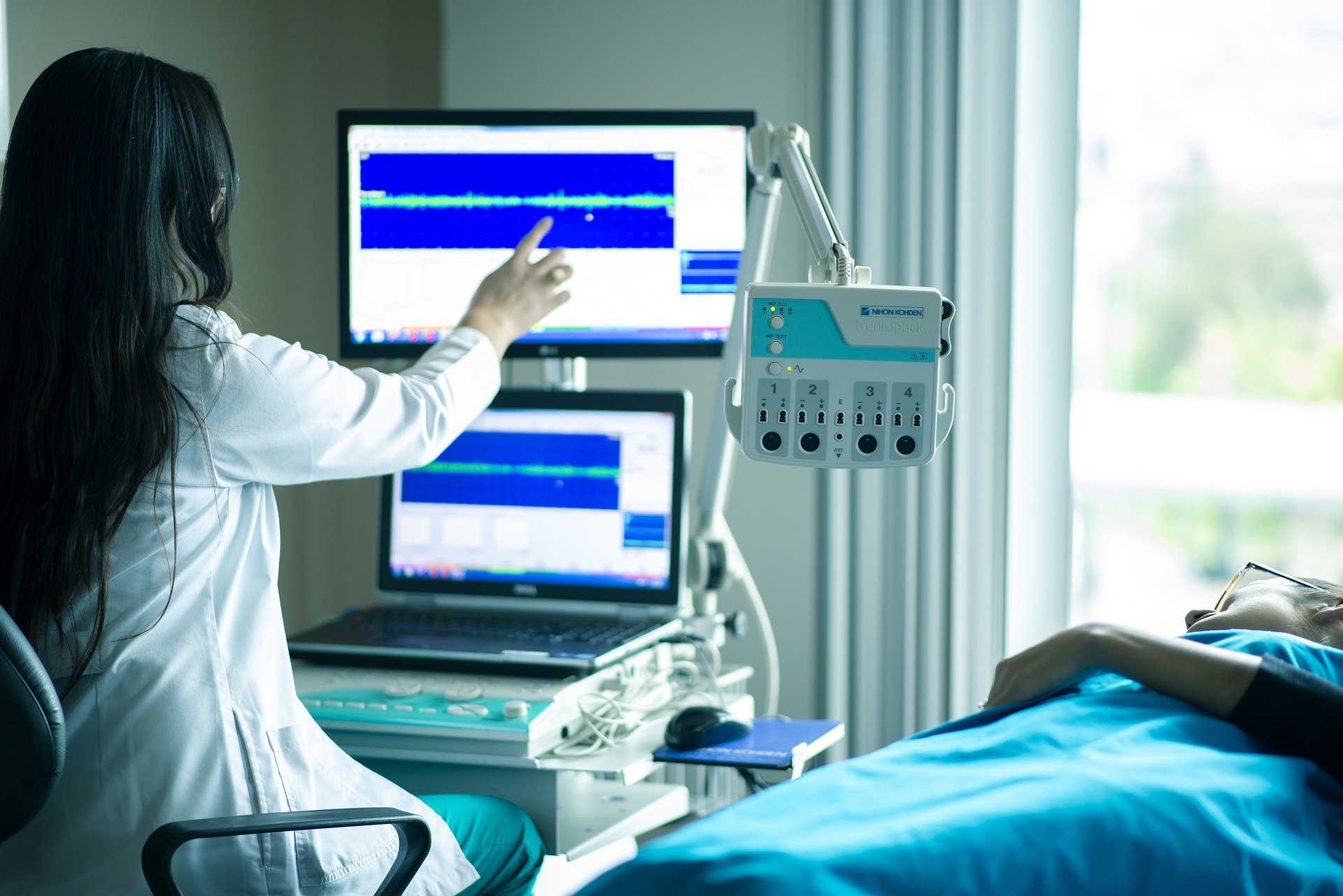 #3 Use cloud-based services
As the number of people in the world continues to grow, so does the global volume of medical records. Throughout an individual's lifetime, a record needs to be kept and stored for every medical procedure performed. But paper-based systems are expensive to run and manage.
The cloud provides a solution to this challenge. Thanks to its distributed nature, medical organisations can reduce their physical footprint and the costs associated with commissioning on-premise data centres. By outsourcing your cloud-based operations to a third-party provider, you will also free your staff from the operations and maintenance of these physical systems.
What's more, a cloud-based solution is accessible anywhere and across multiple platforms, helping streamline your operations and providing an efficient and secure means to share patient data.
For example, our dictation workflow management solution has been developed by and for clinicians, putting usability, security and organisational efficiency at the heart of the platform. This technology is cloud-based.
Beyond this, new technologies such as smart wearables also offer additional opportunities to capture patient data and make it readily available to the clinician in the cloud.
#4 Get integrated solutions
The cloud also allows you to provide integrated solutions to drive further cost savings at your organisation.
Let's look at what this means from a clinical perspective. Data can now flow between your systems and the cloud freeing clinicians from their paperwork and the difficulties of sharing patient information with third parties like radiology labs and pharmacies. For example, you could integrate T-Pro Dictate into your existing healthcare ecosystem. So, you can send and receive data via HL7 2.x, FIHR, XML or other standard interfaces to empower clinicians with the right information at the right time.
Ultimately, by adopting the T-Pro Dictate platform, organisations can free their clinicians from their desks, maximise productivity, improve the KPIs associated with clinical correspondence workflows and realise demonstrable cost savings across the board. It is also easy to deploy, with no requirement to install software locally or provision expensive infrastructure.
Enabling and facilitating data sharing across all stakeholders in healthcare is not only essential to increase your operational efficiency but also to ensure the best outcomes for your patients. For example, these data sharing capabilities reduce the long wait times for paper lab results, which can lead to misdiagnoses or conflicting diagnoses.
In conclusion
When used correctly, technology can be one of the best tools an organisation can use to reduce operational costs.
However, this needs to be done in the right way, without compromising patient safety or satisfaction and within the healthcare sector's complex regulations. If you'd like to find out more about the patient-first technical solutions we provide at T-Pro, click here to find out more.