Clinician burnout is costing the U.S. healthcare system roughly $4.6 billion a year, according to a recent story published by NPR. Lotte Dyrbye of the Mayo Clinic points to an increasing load of paperwork & bureaucracy as a significant bottleneck that prevents doctors from providing good quality to care to patients.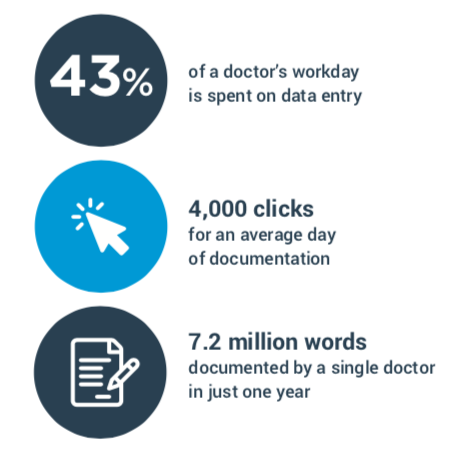 Though more widely discussed in the US, clinician burnout is a significant problem faced by Irish Hospitals and NHS trusts. Clinicians' valuable time & resources are being spent on data entry tasks, behind a desktop. After hundreds of clicks and little eye contact, both doctors and patients alike are left dissatisfied with the experience. Digital dictation solutions are untethering doctors from their computer screens. They allow for the face-to-face care that both clinicians & patients thrive on.
Get in touch with T-Pro to learn more about how software solutions can ease the burden of documentation in your organisation.