"If you didn't write it down, it didn't happen" is the golden rule of patient records. Clinical record keeping is integral to good professional practice and the delivery of quality healthcare. By keeping good patient records, clinicians can enable continuity of care and enhance communication between different healthcare professionals.
What's more, medical records are also vital for defending complaints or negligence claims by providing a window on the clinical judgment exercised at the time. This means that records should be updated, where appropriate, by all members of the multidisciplinary team that are involved in a patient's care. But from analogue tapes to digital dictation and even voice recognition software in healthcare, what is the best way to document patient records?
Why it's important to keep good clinical records
The Good Medical Practice guidelines issued by the General Medical Council UK clearly state that clinical records represent the formal record of a clinician's work and must be clear, accurate, legible and written in a scientific manner. By documenting all relevant clinical information, clinicians are recording this information for future reference; indeed, the seventh principle of the Caldicott Report states that "the duty to share information can be as important as the duty to protect patient confidentiality".
But why? Well, for starters, continuity in clinical notes is of vital importance to patient care. Making sure that clinical notes are up to date and completed accurately with sufficient information will ensure that the proper information is provided to all relevant healthcare workers which will aid them in any future decisions. This, in turn, will benefit the patient through less time lost on repeating tests and by averting inaccurate diagnoses or the prescription of inappropriate treatments.
However, despite its importance, medical record keeping is often given a low priority. It is pretty common to find illegible entries and missing information, and there are often inconsistencies between the entries by different healthcare professionals. So, what options do HCPs have when it comes to keeping patient records? From analogue tapes to digital dictation, touch typing to voice recognition software in healthcare, there are a number of different ways to document patient records. Read on to find out which you should be using…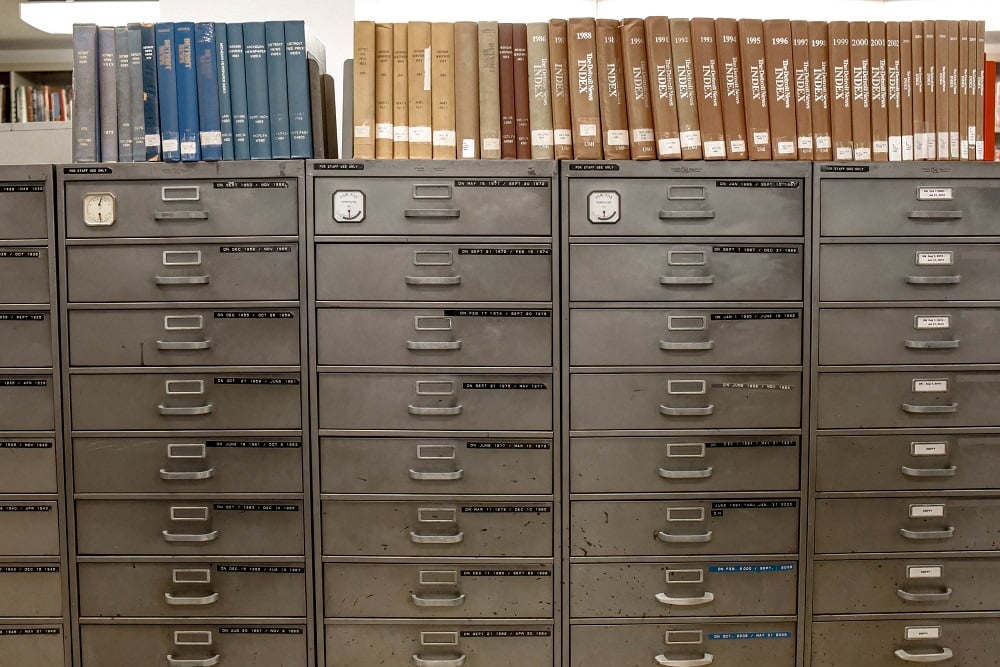 Paper versus electronic
EHRs, or electronic health records, are now standard practice in healthcare settings. Paper files are cumbersome to store and sort through, but with EHRs, patient data is available on computer systems with just a few clicks of the mouse. This system saves health professionals valuable time in reviewing information and makes communication between different departments much easier.
Everything that providers would normally store in paper files is available on the secured network, making access easy for providers while ensuring patient privacy. However, EHRs come with their own set of challenges - specifically, how much time it takes to enter each patient's information into the system.
Analogue tapes
Historically, clinicians have often used analogue tapes to capture patient encounters. However, it's an old-fashioned method and analogue tape recorders tend to be highly inefficient. For starters, analogue tapes can result in problems such as tape breakages, a lack of backup opportunities, missing tapes, and diminishing tape quality, and what's more, it is also difficult to prioritise and share workloads between administrators using out-of-date systems.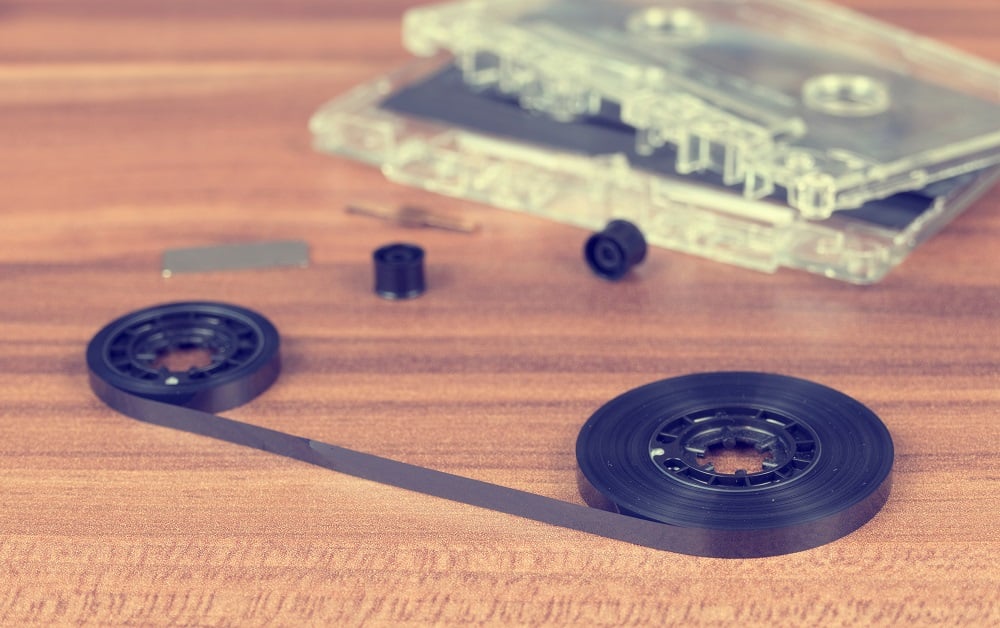 Digital dictation
As an alternative, digital dictation is an option for healthcare settings who are looking to increase productivity and reduce their reliance on paper-based workflows. It seamlessly integrates to EHRs, and flexible mobile recording options mean that clinicians can rapidly dictate records and notes from their preferred device, anywhere and anytime.
Recordings can then be transcribed using speech recognition software, sent to a typing pool for transcription or outsourced. In the NHS, digital dictation is typically used to create reports and letters across a wide variety of clinical settings, including outpatients, inpatients, lab and community.
Our platform, T-Pro Dictate, has been developed by clinicians for clinicians. This means it is easy to integrate into your existing healthcare system and that usability, security and efficiency are guaranteed. Clinicians can dictate with their choice of device and have the flexibility to create, review, edit and approve documents on the go and at the point of care.
You can send and receive data via HL7 2.x, FIHR, XML or other standard interfaces to empower clinicians with the right information at the right time, whilst other benefits include easy integration with PAS and EPR systems to streamline processes, automate repetitive tasks and auto-populated demographics. As a result, clinicians are freed from their desks, which results in maximised productivity, improved KPI's and significant cost savings.
Speech recognition
Speech recognition software is another solution that can further help to deliver efficiency and streamline workflows. It allows clinicians to document patient care in real-time and in their own words, increasing the overall quality and quantity of data being captured. What's more, because it is 3x faster, it can significantly improve turnaround times by enabling doctors to produce correspondence and fill in forms simply by using their voice.
T-Pro's speech recognition software can be used to dictate directly into any text field within your EHR, and you can also leverage the T-Pro Speech SDK to embed the speech interface in any platform. Users can access a single unified speech profile across all their platforms and devices, and if it is used in conjunction with Dictate, it allows doctors to self-sign letters in real-time or send them to their clerical teams for editing.
You can choose to implement it in your EHR as part of our front-end documentation solution or as a back end speech recognition workflow to improve your transcription process. Finally, other benefits include using auto-text commands and navigation commands to reduce time spent documenting patient encounters - which means more time in front of patients and enhanced patient care.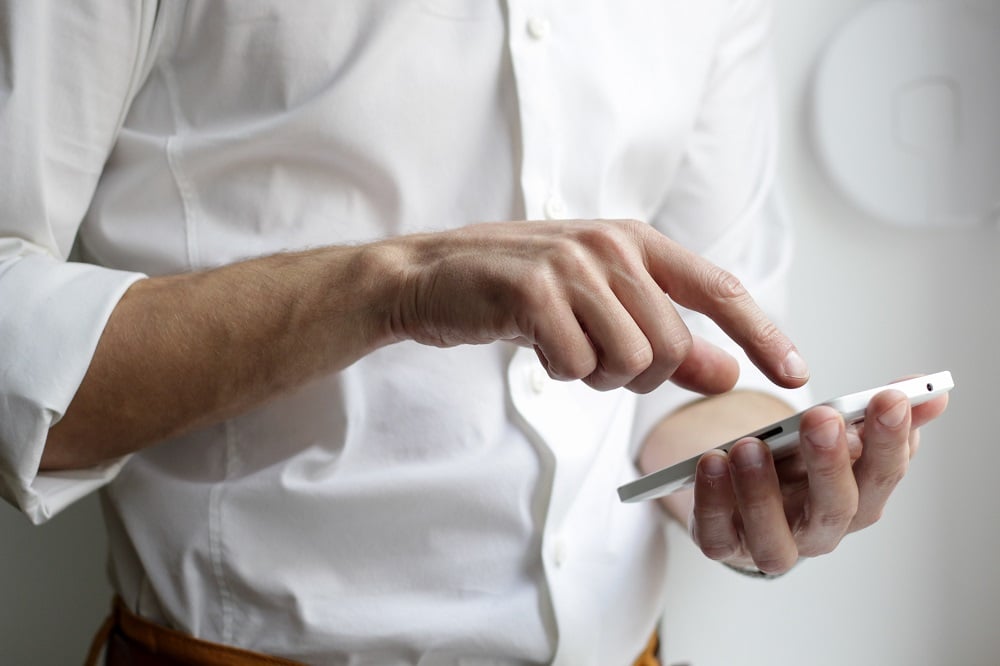 How T-Pro can help
Clear and concise medical record documentation is critical to providing patients with quality care and helping healthcare providers evaluate and plan the patient's treatment and if you want to optimise your clinical correspondence workflows, digital dictation is a fantastic option. But bear in mind that not all solutions are equal!
You will need to find a system that provides effective data management to improve patient care both seamlessly and securely, which is exactly where T-Pro can help. Our dictate solution is created by clinicians for clinicians and guarantees usability, security and efficiency, whilst our next-generation speech recognition solution is available across all platforms and devices, giving clinicians an easy-to-use solution for both their front-end clinical and back-end transcription needs.
To find out more about speech recognition software in healthcare and how T-Pro can help with your medical record documentation, contact our team today.